Being a member at the American Museum of Natural History in NYC is pretty cool. One of the perks is getting access to behind-the-scenes tours of many of their collections. I try to take advantage of these as often as I can. Earlier this month, they had a tour of a portion of their herpetology collection – particularly poisonous/venomous reptiles and amphibians. We got to see some pretty cool stuff, including a preserved Komodo dragon! The only thing with the tours is that the spaces are tight, and you're there for the learning experience, but I was able to get a couple of cool shots of the reptiles.
Komodo dragon! Well, its back-end, anyway.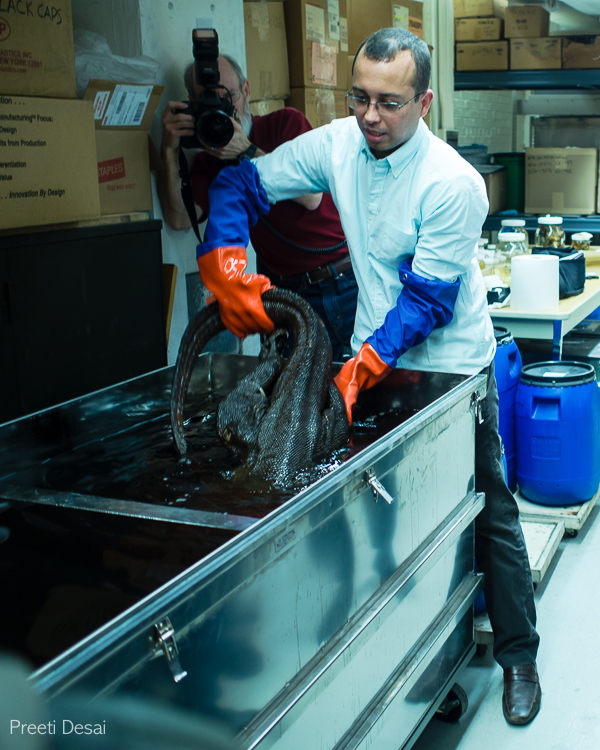 An alligator, I believe, though I forget the species.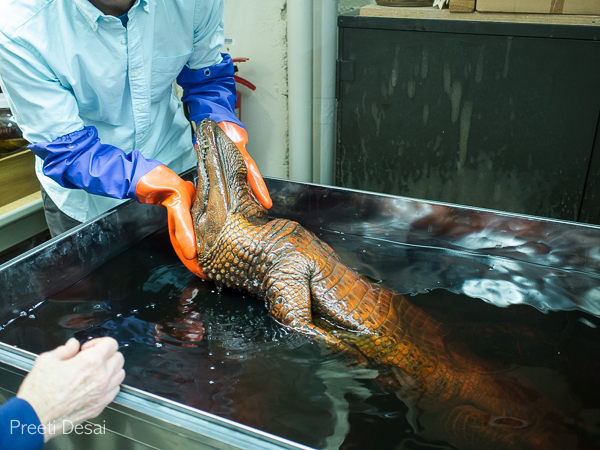 Snakes in jars!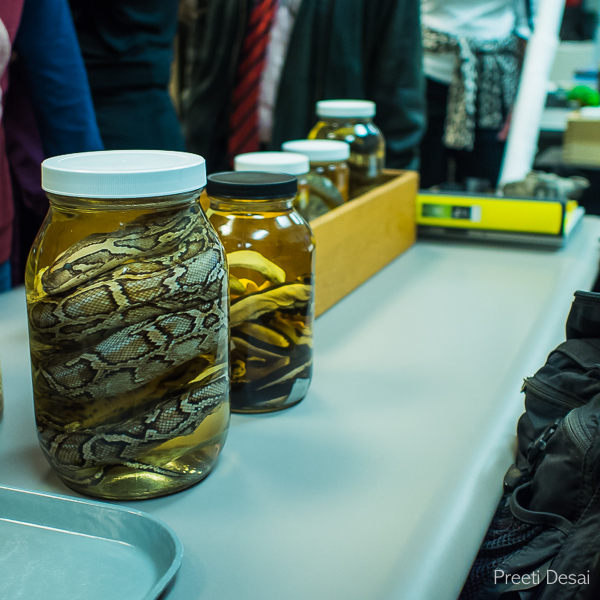 King cobra – the world's longest venomous snake!

Gaboon viper – it has the longest fangs and produces the most venom of any snake!