In June, I took a short trip to the Florida Keys that was part birthday adventure and part shark-tagging. (So cool!) I visited Key West a couple of times and one of the stops we made was the Butterfly and Nature Conservatory, especially since it's one of the top attractions on the island.
We went inside expecting to see lots of butterflies, but we didn't expect to see so many brightly colored birds! Apparently the birds are kept there to control mosquitos and other bugs. Obviously, the birds are used to people, so they let you get fairly close to take photos. What I especially loved were the little quails (and maybe other species?) running around underfoot. You had to be careful where you walked, but they were so cute!
If you're ever in Key West, I would suggest a visit to the Conservatory for sure. Just remember that it's hot and humid in there, which is necessary for the butterflies to survive. But it's worth it to take your time, turn back, check out all the animals, especially the hidden ones, and enjoy the atmosphere!
(A gouldian finch.)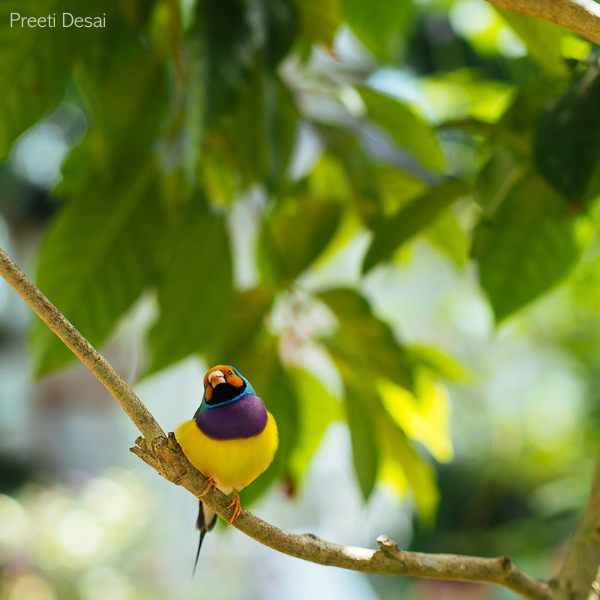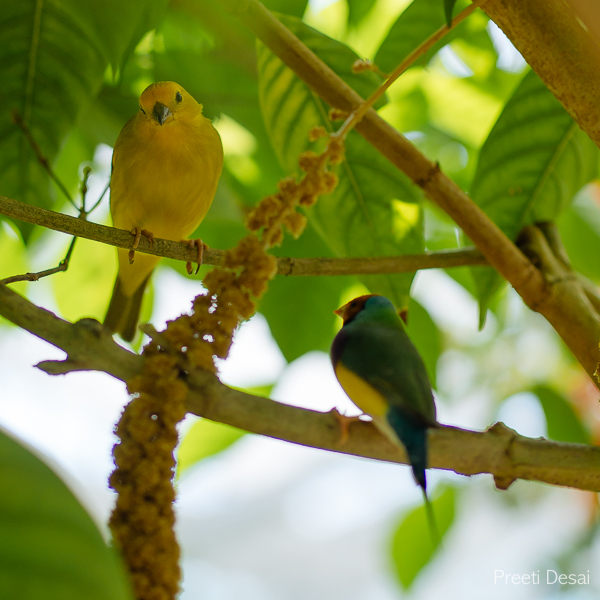 (Blue faced parrot finch.)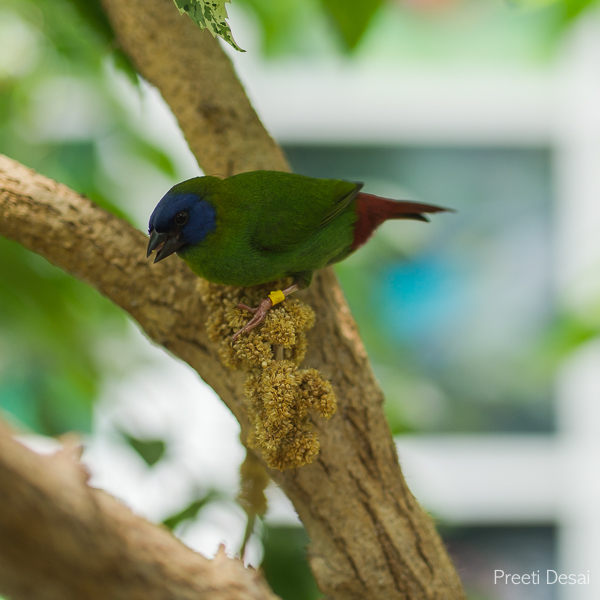 (Red-throated parrot finch, potentially.)

(Gouldian finch.)

(The next two are possibly Chinese painted quails.)