As if it were planned, the California Academy of Sciences was holding its member preview of its new exhibit, Color of Life, on my birthday. As part of my celebration (which also involved whales, pelicans, the beach, and dinosaurs), I visited the Academy. I loved the exhibit — what a beautiful theme — and the tech they've used to bring it together is so well done. But the highlight of my experience was the Day Octopus. I didn't see her until towards the end of my visit (and closing time), but once I did, I couldn't tear myself away.
The octopus started as a calm white color…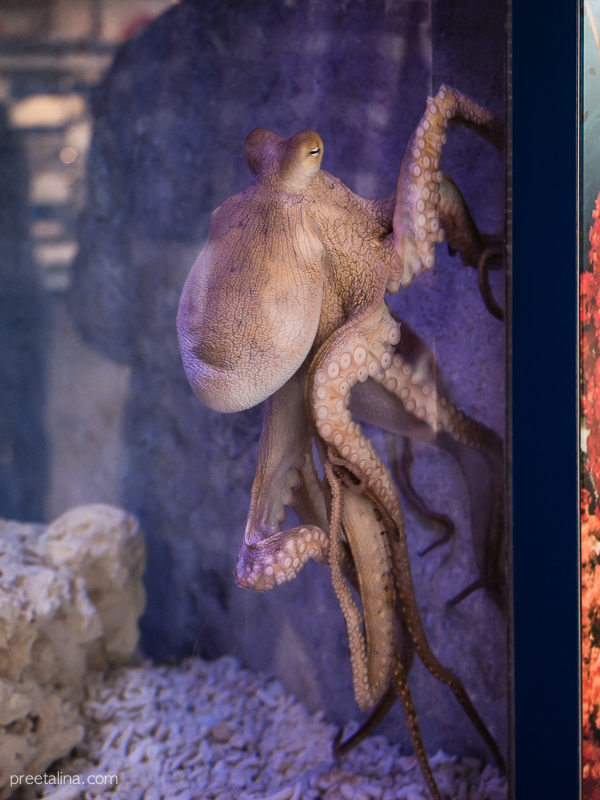 But as she became more excited, she began getting redder.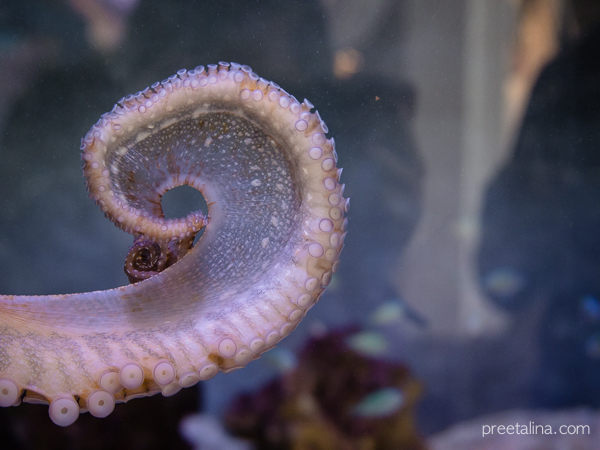 And then, she began to dance.




For more on these amazing creatures, check out Sy Montgomery's awesome book, The Soul of an Octopus. I've reviewed it here. The book came out of an article she wrote for Orion Magazine, which you can read here.